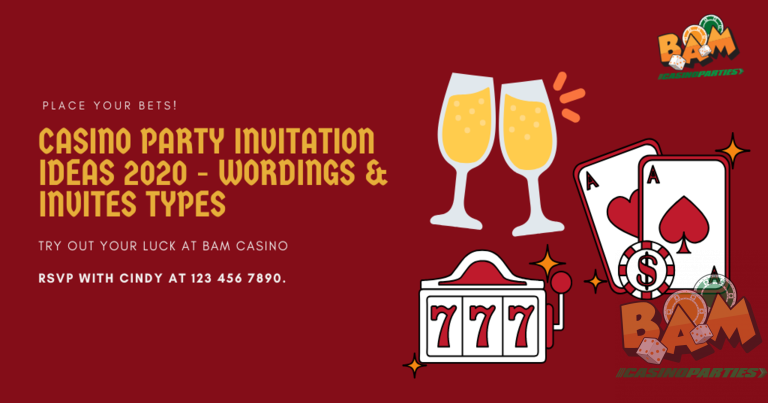 Casino Party Invitation Ideas 2020 – Wordings & Invites Types
When you are the one hosting a casino themed party or an event, what's the first thing that comes to your mind? If you have no idea or have mixed ideas, then just like every individual who has been to a casino would definitely say it's a place for fun and gambling. Yes, as an organizer you need to be efficient in dealing with the casino party rental services as well.
Casino parties focus on the games that include BlackJack, Roulette, Poker, etc., bets, gambling, and the drinks that would usually be alcoholic as well as a couple of light snacks to keep you engaged while being active in the games as well.
So now that you have a basic idea as to what a casino party is, you can invite your near and dear ones to a place of your choice. We at Bam Casino Parties can assist you with the casino party invitation ideas and preparation.
What can you write in a casino party invitation?
Mention the event to host the party (host birthday casino party, anniversary, get-together, or more)
Show the excitement of being your guest's host
Update the theme and the venue of casino party
Mention all the activities you have planned for the night
Casino Party Invitation Wording Ideas
The most appropriate words can create participation in your special casino party or next poker get-together. You can host a texas holdem poker party or casino party for a corporate event, bachelor's party, fundraiser, or family gathering with collection of cards invitations and casino-themed invitations.
Poker, black jack, roulette…play all of them at the casino night event! Place your bets and wish that lady luck is on your side. Send stylish casino party invitations, select one of our casino night invitation wording suggestions to help you to set the tone of your party.
Gear Up For A Casino Night!!
Join us for a perfect evening of innocent fun at the tables!
Cocktails and Light Snacks Served.
Gambling Games & lot more
=========================
Come and Join Us!!
Attend A Surprize Gambling Session
To Celebrate Emma's 25th Anniversary
==============================
Come and Try Your Luck For The Casino Night!!
Wellington View Hotel
9 P.M Onwards……
And Grab A Chance To Win Lots Of Money
================================
Feeling lucky?
Don't forget to try your luck.
Join us for an evening of fun at our Annual Casino Night
=====================================================
ENJOY VEGAS NIGHT!
You are cordially invited to attend an evening of excitement hosted by the Star Club
Cocktails, Snacks, Games and more!
Saturday, March 14th, 2020
from 8:00 p.m onwards
at the Lakes Lodge
=====================================================
Come wager your luck on a fun night
Play your aces high and be ready for the challenges!!!
=====================================================
Girls Poker Night!
We will supply the chips and beer.
You bring the money!
===================================================
Also Read – 7 Things You Don't Know About Casino Parties
How You Should Respond to a Casino Party Invitation?
Have you received an invitation for a casino night? If you have accepted the invitation, you will either want to thank the host as soon as you join the casino event, or perhaps you will wait until the end of the event. Here are some tips  to help you respond appropriately to the host of a party:
Thank them for inviting you
Send an RSVP
Let the host know that you are equally excited
Congratulate them on being the host of the party
Be it a party of any kind that Bam Casino Parties hold:
House parties

Corporate parties

Trade shows

Bachelor parties

Social parties

Private parties

Small events

Large events

Fun games

Family Reunions

Grad Nights

Bar & Mitzvah

Poker tournaments

Prom parties

Retirement parties

Poker nights

Casino parties

Launch parties

Charity events

Company parties

Adult parties

Birthday parties

Monte Carlo

Wedding events

Graduation parties
We have lots of casino invitation ideas out there to suit each and every single budget. Basically, as a host, you have a wide range of choices with each type of invitation you want to send for your guests.
These may go from a simple paper invite to an E-card invitation ones. If you like sending things in the mail, here are a few casino theme invitation template to choose from:
If you like sending things by DIY's, here are a few casino-themed examples to choose from:
customized paper invites with the invitation wordings on a Deck of cards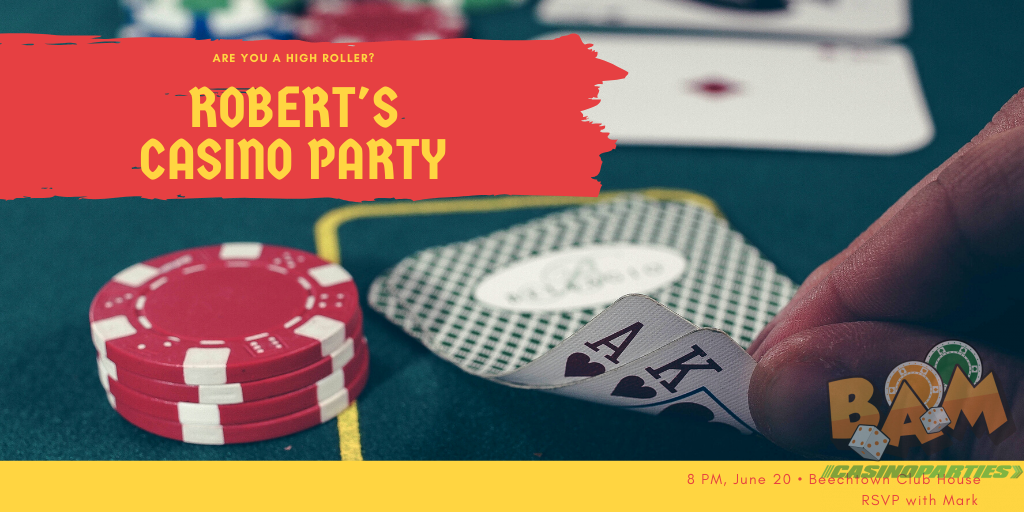 Create Las Vegas collage and add invitation wordings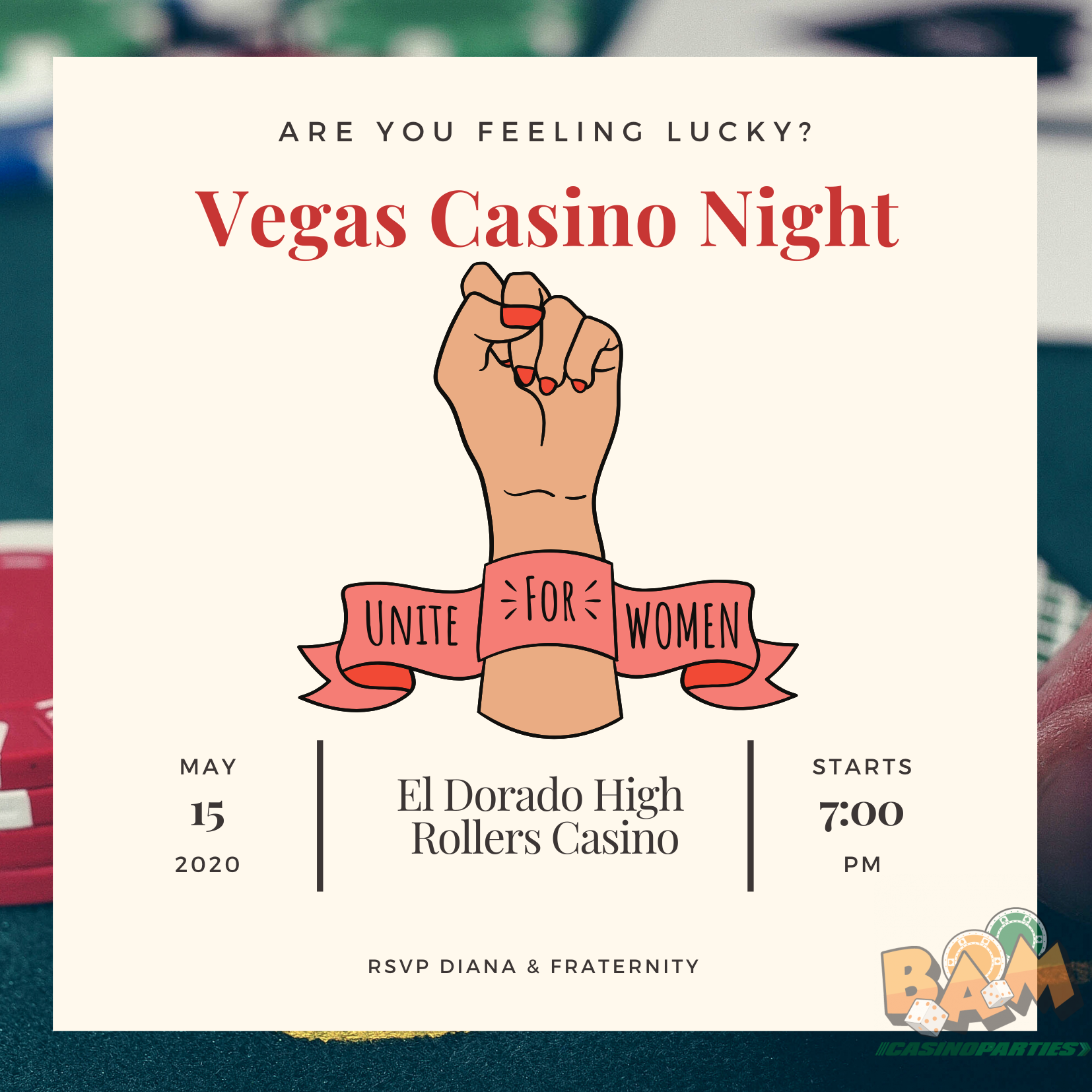 If you're more of an email person, here are a few options to choose from. You could either send the email with the electronic "card" yourself or announce it by social media messaging.
Can take help from casino invites on Etsy for templates
Also Read – Casino Party Outfits Ideas
How to Make a Casino Party Invitation?
Let us delve deeper into a casino party supplies in san francisco ca to help you guide through a party planning process for your special celebration. Whether you're the one who would host a DJ Party, a casino party or funny themed party, you must remember that there are few basic components that the invitation should always have. At Bam Casino Parties we help you list out the steps you can follow to ensure that these components are all within your casino party invitations:
Type Of Party: The very first thing is to let your guests know about the type of party you're going to throw. Be it a get-together, wedding event, prom night, anniversary or a birthday party. Select the images and backgrounds that can go well with the design for the casino event.
So if you're throwing a casino party be sure that the casino party invitation has images of casino games, casino equipment, and casino props set in a formal background. If it's for a cocktail party then have the images that suit well with the cocktail party environment like images of drinks, minibars and more set in a formal way.
Time And Date Of The Party: Organizing a party is not an easy task. As a host for a casino party, you definitely need to consider the convenience of your guests as to when is the best time you should organize it.
As for example, if its a Christmas casino party in Bay Area then your invitees will definitely expect an invitation to have the dates exactly at Christmas time. Be sure to select the right date, time so that your guests can enjoy the party.
Venue Of The Party: If you are the one organizing the casino night for the guests then try to get all the information in an invitation card that will be sent to them. Try to research well and then select the best place for the party venue that matches well with your requirements.
As we're talking about a casino party, it's always best to choose the places that are great for a casino-themed party and include a spacious function room, casino equipment and yes, good conveyance options. Just remember to hand out all the details of the address to your invitees so that they won't end up getting lost towards the party.
Related Posts –
Types Of Casino Party Invitation
There are so many types of party invitations that you can end up making, but you have to think about which you should make that matches with the party that you plan on holding. It could be a kitty party invitation. If you plan on holding a pizza party? Then you'll need to create and send out pizza party invitations. So what if you want to invite people to casino party, then it will be a casino party invitation.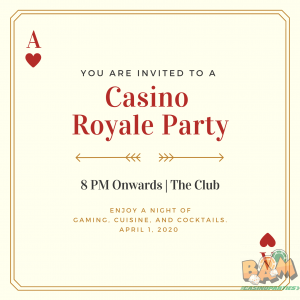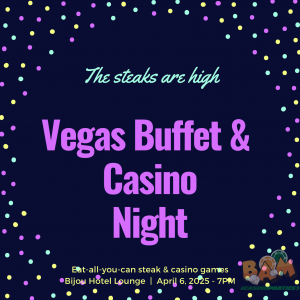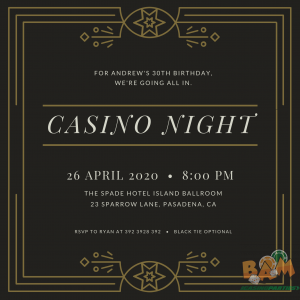 Hire Bam Casino Parties Today To Avail The Best Discounts! With BAM Casino parties, you will enjoy your party without any extra worries.  So, hurry and hire us today to get the best deals.
Related Posts:
Service Areas:

We are one of the top choice in entertainment & casino party rentals bay area. We provide high-end casino gaming tables and a professional and friendly staff of casino dealers at our events. We serve the entire Bay area and surrounding areas of San Francisco, South San Francisco, Daly City, Colma, San Bruno, San Mateo, Millbrae, Burlingame, Oakland, Belmont, San Carlos, Redwood City, Atherton, Menlo Park, Palo Alto, Los Altos, Mountain View, Cupertino, Saratoga, Campbell.
Other areas we serve are Los Gatos, Santa Clara, San Jose, Milpitas, Fremont, Newark, Union City, Hayward, Castro Valley, San Lorenzo, San Leandro, Alameda, Emeryville, Berkeley, El Cerrito, Richmond, San Pablo, Hércules, Benicia, Vallejo, Martinez, Concord, Pleasant Hill, Walnut Creek, Lafayette, Orinda, Moraga, Alamo, Danville, San Ramon, Pleasanton, Livermore, Pittsburg, Antioch, Brentwood, Portola Valley, Half Moon Bay, Pacifica, Sausalito, Tiburon, Mill Valley, Corte Madera, Larkspur, San Rafael, San Anselmo, Fairfax, Novato, Petaluma.