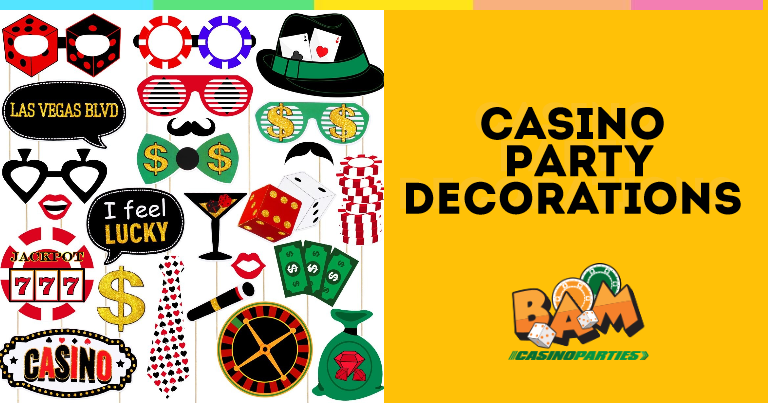 Casino Themed Party Decorations Ideas 2019
As long as there is fun in our lives, we are creating beautiful memories, and this is possible with the help of our loved ones. We must quote it that the presence of your dear ones in the party can do wonders. And nowadays, casino parties and arranging casino nights are in high demand.
So, if you are planning to set a perfect party to glam up your birthdays, anniversaries, bachelorette, get-togethers, and the more we are there to assist you. Bam Casino Party Rentals offers you different ideas related to casino themed party, the casino games and how to plan your casino nights. Let us make it much easier to set your occasion right.
Since casino parties can be seen lit up with all the glitz and glamour, so try using bright colors, lustrous surfaces while decorating your space for casino nights. Supplement homemade decorations with low-cost balloons to match a red, black and white casino color theme, and with bright colored LED lights that you already have with you.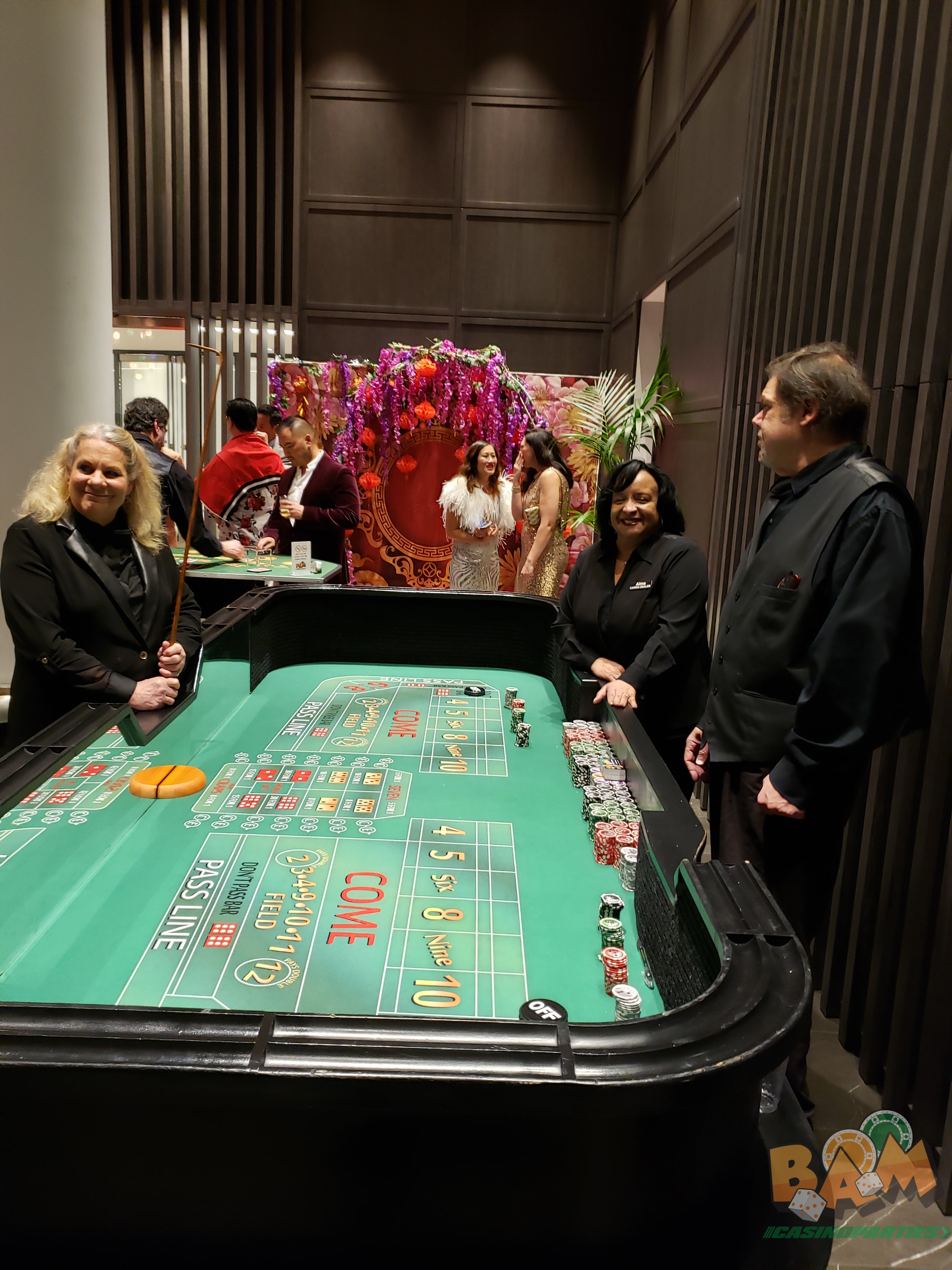 Also Read –
DIY Casino Themed Decoration For The Casino Party:
Here are a few easy and budget-friendly poker party or casino night decoration ideas and things you need for DIY.

Materials Needed:
Recycled Food Containers
Hot Glue Gun
Playing Cards
Ribbon
Cardboard
Balloons
Glitters
Paper
Bright colored cloth
The Entryway:
It is true that the first impression is the last impression and entrance is your initial chance to wow your guests, and thus create a long-lasting impact with a perfect memory.
For the entrance, try a DIY casino themed decoration. Cut a large casino sign out of big cardboard, paint it with a bright color, use glitters, mirrors, and place it on the entryway. Use fairy lights to give a perfect effect. You can also put the sign above your entrance to depict the lively mood of the party.
Cards made up from the cardboard can also be a good choice. Decorating your entrance with a themed casino party ideas, balloons, and glittery balls can work wonders to enhance the casino night experiences.
Rooms:
Jazz up your rooms, its walls and doors with the DIY playing cards, casino props, balloons and a lot more. Try making a huge playing card poster with a chart paper, crepe paper and stick it on the walls or doors.
You can also attach the string with a card and hang them diagonally or vertically on the desired spaces where you want to enjoy the party.
Use actual playing cards or play money made with a copy machine to make garlands to drape in windows and on the walls.
Scatter casino accessories all over the party room. Also, scatter playing cards here and there on the tables for your guests to use as coasters. Make dice of all sizes, with small, origami versions.
Fairy lights are always for your rescue so string them in a way so that it adds a great lighting effect to self-made dice, cards from the cardboard. Try your hands on the DIY casino decoration to double the fun.
The Food Table:
The most important part of your party is food and drinks; so, yes what's a party without food. Choose a bright colored cloth to be placed on the table that matches with a casino themed party. Scatter cards, poker chips made out of cardboard on the table.
You can also make a huge centerpiece out of paper from origami projects. Place it on the table.
Place a vase and cover it with a card suit. You can have snacks like finger chips, prawns in a red cocktail, brownies, wine, rum, and other finger liking appetizers to surround yourselves in a fun-filled environment.
Casino Themed Menu:
Yes, you heard it right! Why not create a menu yourselves and write it in your handwriting. Cut a piece of cardboard or thick paper and start writing the dishes. Place it on each table so that your guests can enjoy tasty food while enjoying a casino night.
DIY CASINO GAMES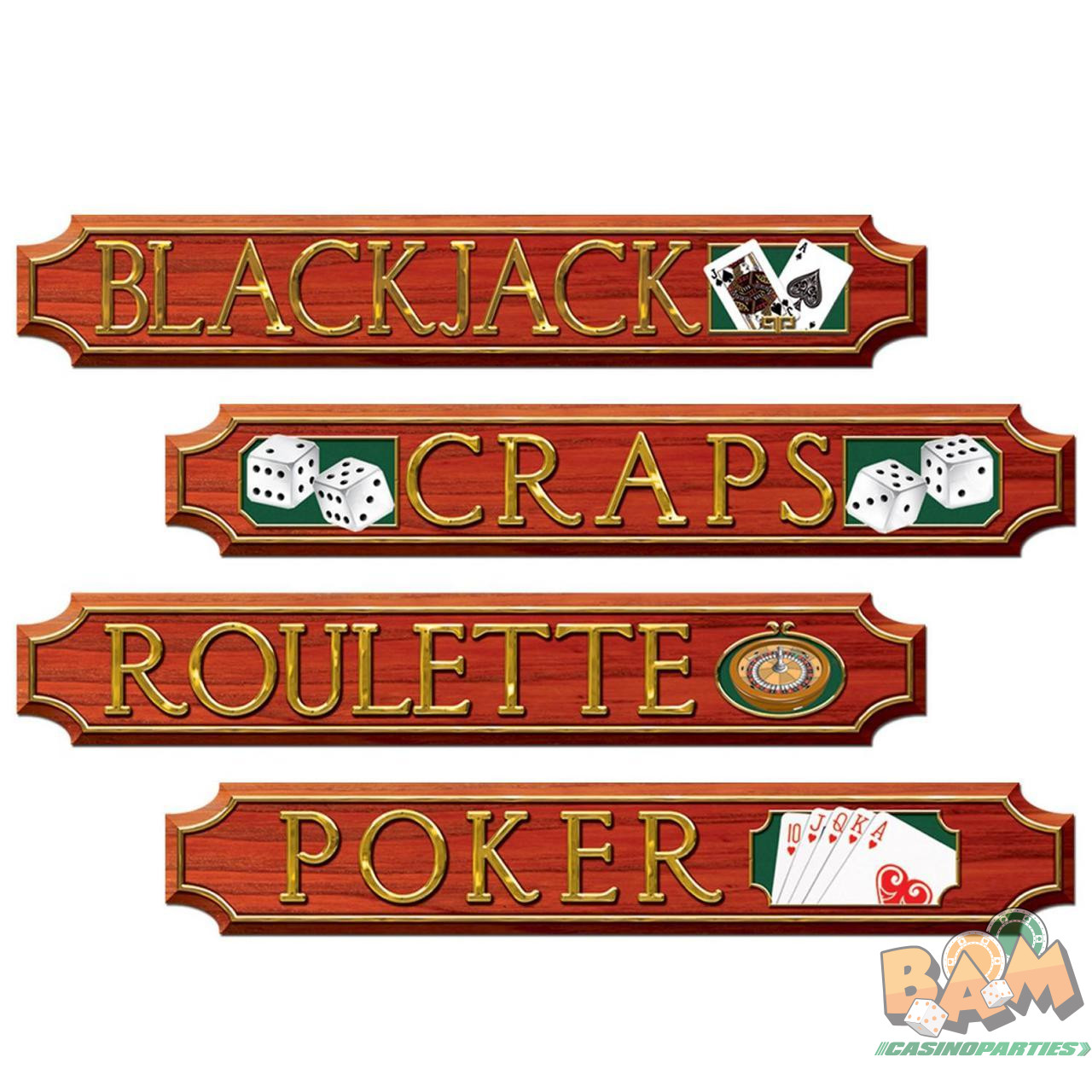 We at Bam Casino Party Rentals, offer you various ideas for much simpler games that can serve your purpose to enjoy and throw a budget-friendly casino night. Your guests will surely love it.
Card Tambola:
Tambola is one of the most played games in the casino parties, be it small get together, bachelorette or a wedding event. Play this game named Card Tambola just like Tambola. You need to call out playing cards instead of numbers, and you are ready to enjoy the party at your desired places. If you have an ample amount of time, then cut out cards of equal size and create it in your way. Enjoy playing in a budget-friendly environment.
Another exciting casino game is roulette. You can take up your hands on the interesting game that can set the party on fire. Make your roulette board with the help of cardboard, it will take time, but the results would be beyond your imagination. Buy the wheel from the market. It is easily available, and yes, you are ready to play now.
Shot Roulette:
Yes, you have one more game at the party. Shot roulette is one of the most demanding games that is loved, played and even liked by all age groups. One of the classic games that demand generous self-control.
Please do not forget to enjoy food and drinks at a party. Just remember to spin the arrow and drink to your heart's content. The game perfectly promises loads of fun and entertainment for your guests.
Also Read –
Card Castle Building:
Lot of kids build a castle with the help of playing cards, so why not get the game into your parties. It will be great fun for your guests and might be one of the most loved games in your party as well.
Equally, divide the teams and provide them the playing cards.
Each team's member will come forward and keep a card in such a way that it is a step to build a castle with a bid. The player with the highest bid wins. Doesn't it seem to be interesting?
Throw a fun-filled casino party that will allow your guests to create memories and enjoy. Give us a call today to make your party a night to remember.