Vegas Style Outdoor Casino Party – Summer Party Planning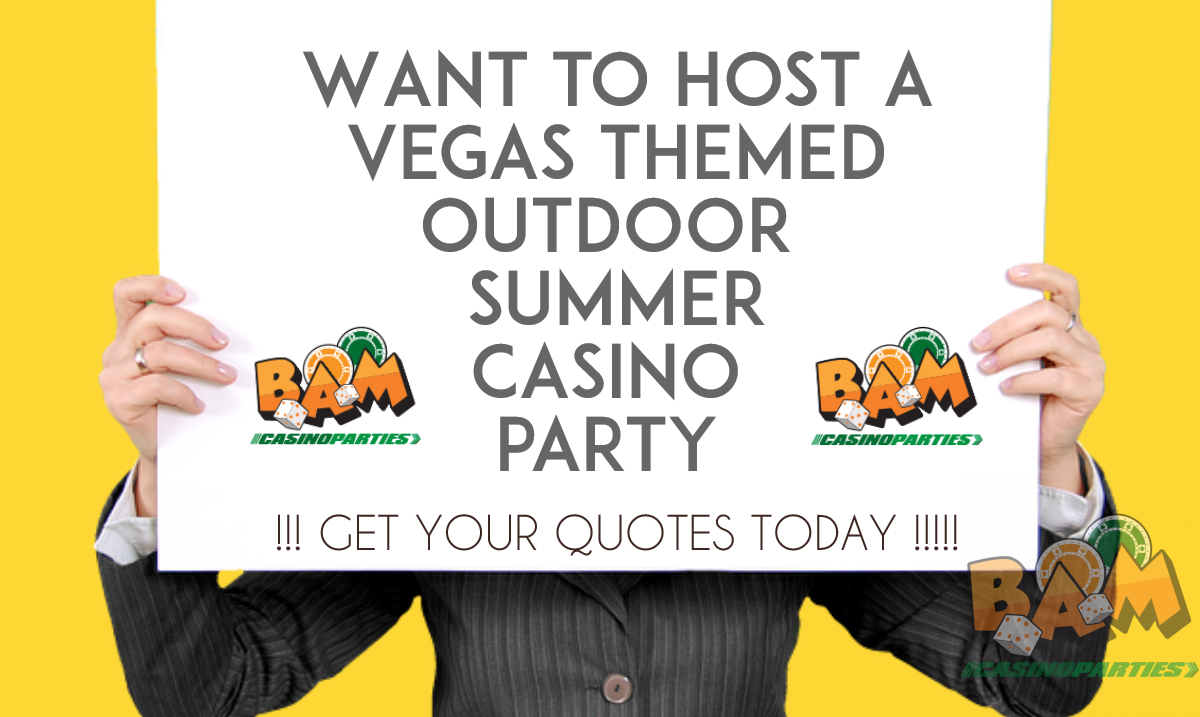 It's that time of the year when the school is out, and the temperature is rising. Well, this can only mean one thing – planning summer activities for your loved ones and family members has officially commenced. Nothing beats the feeling of being outside and having a party with your friends and family members.
But the burning question here is where to start? You don't need to be worried stick as we have got this covered. From setting the mood to contemporary ideas such as casino parties, you can organize a great outdoor party with ease. Read on the following six ingenious ideas to make your outdoor summer casino party a raging success.
Count on us to plan your next casino party event
Is your party missing that fun, and excitement element to entice the guests? If yes, come over and feel the craziness with BAM Casino Party Rentals. Gear up for the ultimate sensation and let your party live up for you and the guests. Get rolled up with the winning sounds, hitting jackpots, rolling dice, shuffled cards and much more. We ensure that you get the best customized package to entertain your guests to the fullest and make your event a memorable one.
Be it a small reunion or a big fundraising event, we let you enjoy your party. Be it a moment to please your corporate guests or cherish  any family reunions, our team leaves no stone upturned to help accomplish the motive of an event. We ensure that your guests talk about the party even after it is over.