Graduation Night is one of the most important and exciting experiences for the high school seniors. Whether you are the proud parent hosting a small celebration at home for your new college grad or a professional event planner for a high-school prom, Bam Casino Party Rentals is there to assist you with each and every customized entertainment package.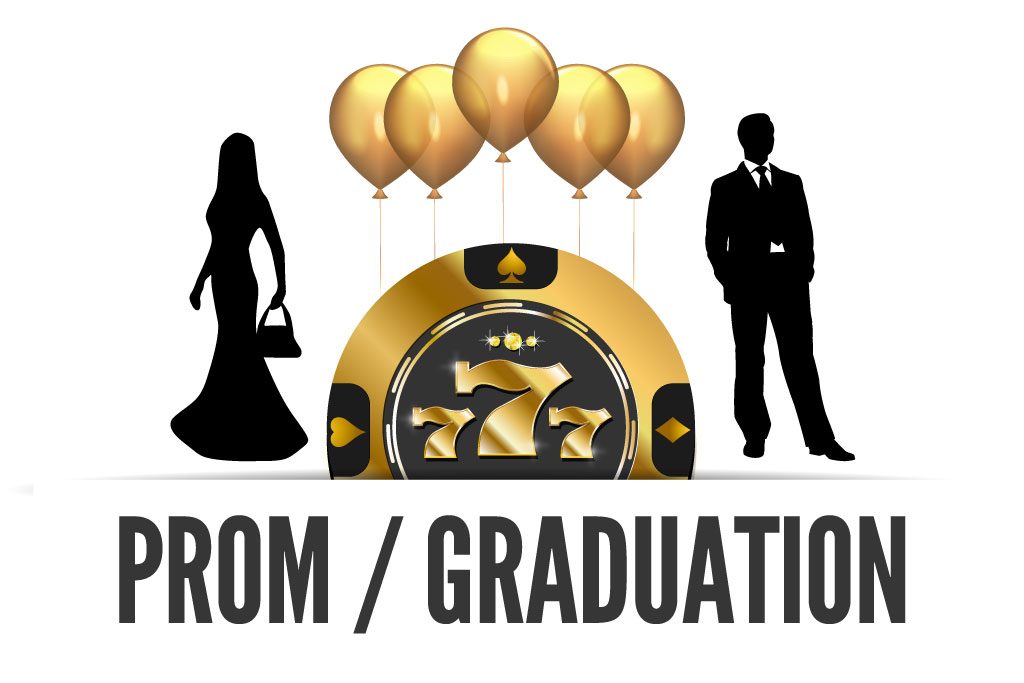 Prom Casino Parties & Grad Night Events Bay Area
Do you want to create wonderful memories with your friends by organizing a spectacular night of music, fun, and entertainment with welcome drinks/ buffet menus for them? BAM Casino Party Rentals are there to help you plan and manage your entire event.
Prom casino parties are one of the most awaited events to let you experience all the fun and excitement. We let you make memories. You will always remember this as a fun night that will bring school's graduating seniors together for a unique, fun filled party experience. Grad/Prom Night is really important as it's just a chance for teens to have one last night with their friends before heading forward in their lives and making a career. So, let's help you celebrate your graduation night. We offer a wide variety of services, casino party rentals, games, and full casino equipment with the professional dealers to make your party worth it. You can pick a casino theme for your event and we will ensure that you get the best decor, music, and entertainers that can add some spectacular elements to your most awaited night.
The Grad night parties almost last the entire night. It usually begins late in the evening and runs through the early morning. It's more important to provide a secure, healthy and fun related celebration to let the senior's last graduation day be the best of all times.  We generally offer customized packages for the Grad Night Events that let's you enjoy the party in a much crisp way. It's your one in a lifetime experience where you and your friends can enjoy to the fullest.
Grad/Prom Night Fun, Games and Food:
Do you want to enjoy fun filled games, awesome food, all night buffet, and just party hard like there's nobody watching, then BAM Casino Party Rentals can be the best to fulfill all your needs. Casino games are a whole night entertainment package for you. These are the easiest ones to set up and offers your group a complete entertainment package for the entire night. Various other activities may include dances, entertainers show, and lot more to have fun. We let you create memories for the most awaited events.