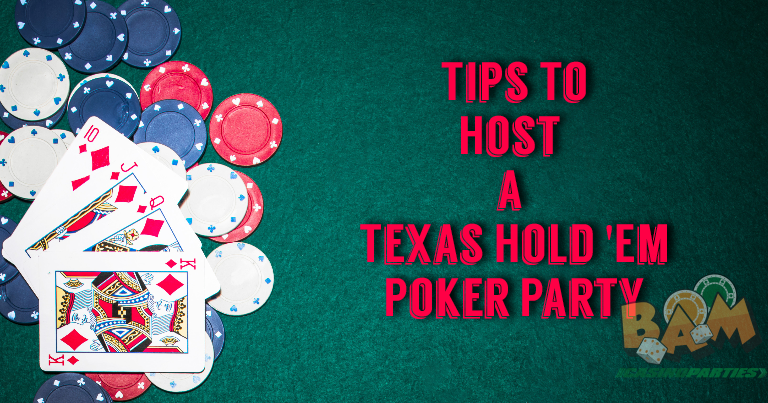 How To Host a Texas Holdem Poker Party?
Want to have fun with your dear ones and host a casual poker party? We at BAM Casino Party Rentals have got few useful tips for playing various casino games, offering casino decor ideas, Casino Party Favors & Gift Ideas and more for your events. There is a lot to know before you throw an event.
Texas Holdem Poker
There are two important things to remember when you need to host a Texas holdem poker party. It's definitely a big surprise that how often players get swept up in the excitement and usually forget the basics of the game.
So, always Remember These Two Things:
The two cards that you have are the only cards that usually set you apart from all other players and maybe offer you a chance to win a game.
All of the face-up cards are community cards, shared by you and every other player. It's much more important to focus on what those cards could mean to someone else and to you. Always keep a hawk's eye on your opponents' straight,  flush possibilities and never the less, surroundings.
Related Post – How To Play Poker Like A Pro At Poker Party?
Tips to Host a Texas Hold 'Em Poker Party?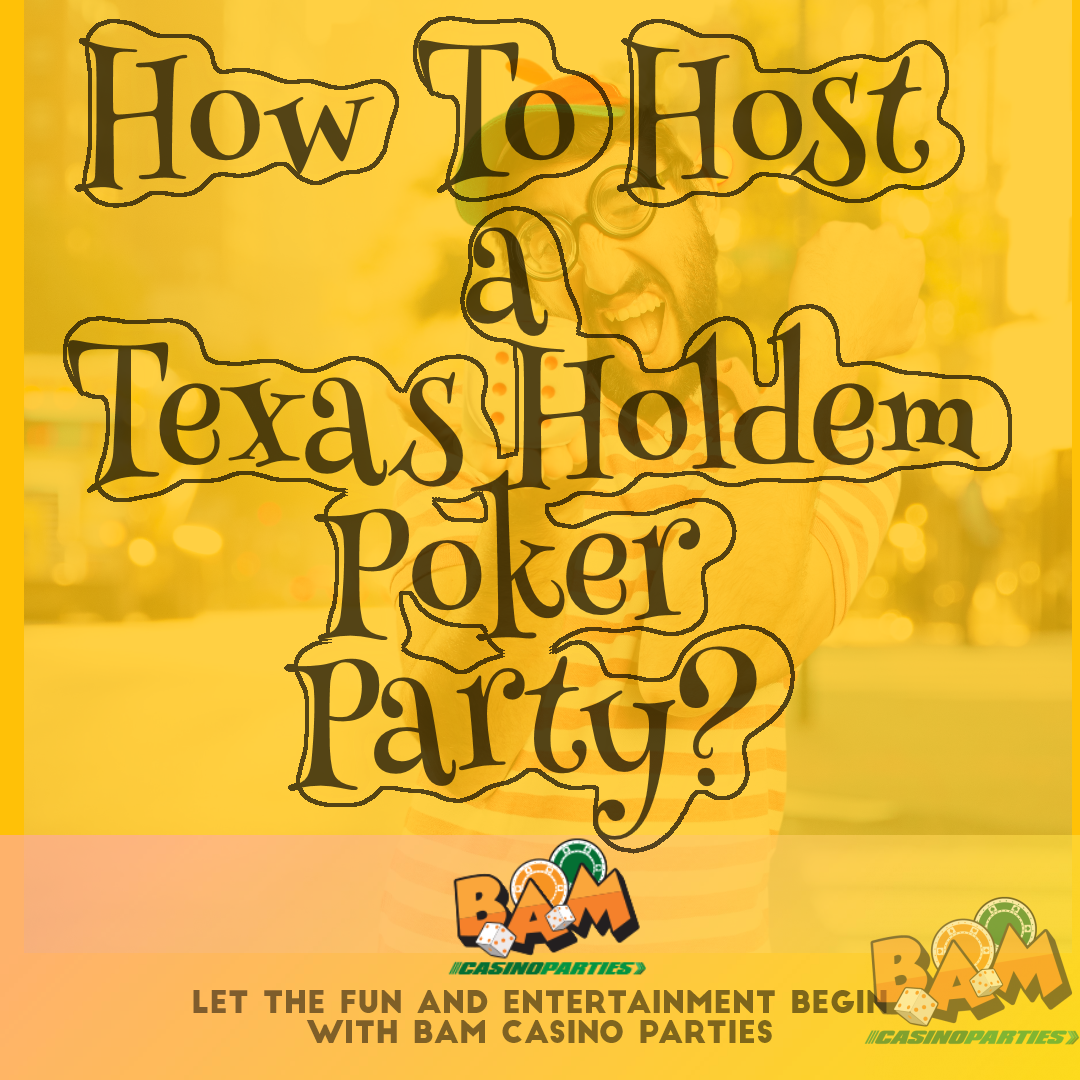 1. Know Your Local Laws
You should be aware of your local laws and keep in your mind if it's not legal then please avoid using cash as nothing can end a fun night on a sour note like facing criminal charges on you.
Just check and know all the laws beforehand, it's unlikely that the local SWAT team can raid your house and may pull charges on you.
2. Plan Your Casino Party Needs
Space does matter when you are hosting a casino event. You have already made the list of your guests so yes, its the time to decide on the party space now. Always choose a place as per your guests. Never miss out best deals to have the best in your hands.
Do you have an ample amount of seating area, would it be possible to change casino rental equipment as well? If not, then plan things beforehand and book an outside space for a large number of guests if it's a long list.
Related Post – Tips To Play Blackjack Like a Pro At Casino Party
3. Prepare well beforehand
You are the host at a party and now you know what are the basic preparations that are to be carried out regarding casino games, casino spaces, casino nights and casino return gifts. You can also have casino DIY's to engage your guests in a beautiful atmosphere.
Keep an ample amount of poker chips ready with you, it's recommended 35 chips per player or 50 to 100 chips per player. Try using a brand new deck of cards that is two decks per table.
Have dealer buttons available, one per table. You can buy actual dealer buttons, or just use something distinctive.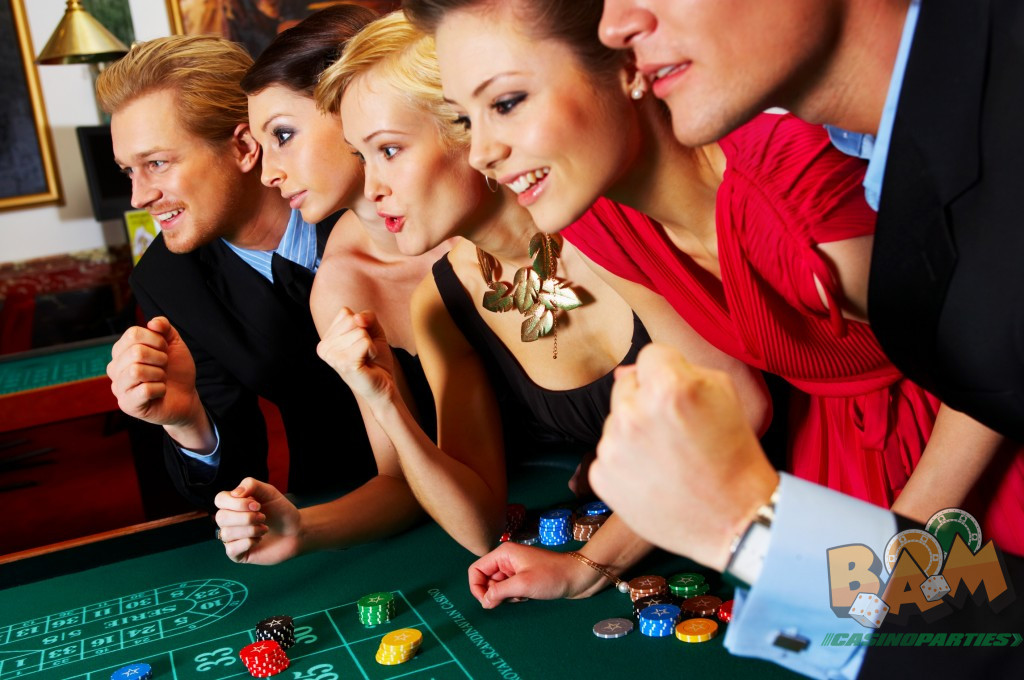 4. Count On Things Needed
It's somewhat good to understand how many chairs, casino tables, casino rental equipment is needed to throw a successful casino night.  For up to 10 players, a single table is enough. For 11 to 16 players, it's recommended two tables and for 17 to 24 players, three tables are perfect.
If a party is planned at a home then we at BAM casino party rentals do recommend to take assistance from our team and plan your event in an outside space where you can accommodate enough guests. Keep extra chairs as well.
5. Drinks And Food
You as a  host just have two options in your hand, alcohol or no alcohol. One of the most important part of an event is definitely a food and drinks table. It won't be bad to say that what's a party without any drinks and food.
You can opt for finger licking crispy snacks and mocktails instead of cocktails if you do not want any drama after drinks and want to save yourselves from any criminal charges.
6. Fun and Entertainment Play Its Role
Be a good host, offer the best casino experiences to your guests. Let them play games, have fun and lit up the casino gaming atmosphere all around the zone. Be it a small get together, or a big fat wedding always let the parties happen for fun and entertainment.
Go and opt for the best casino party games, texas hold 'em poker, decide prizes for casino parties and also, casino party games for birthdays can make your party worth the visits.
7. Dress Code
There are many individuals for whom it's difficult to choose what to wear and what not to wear at a casino party. Just keep in mind that you should never enter a party venue as if you have just rolled out of bed a few minutes before.
Flaunt your quirky style statement, bring on your fashion game and let the crowd envy each time they get their eyes on you.
How Many chips are needed in Texas Holdem Poker?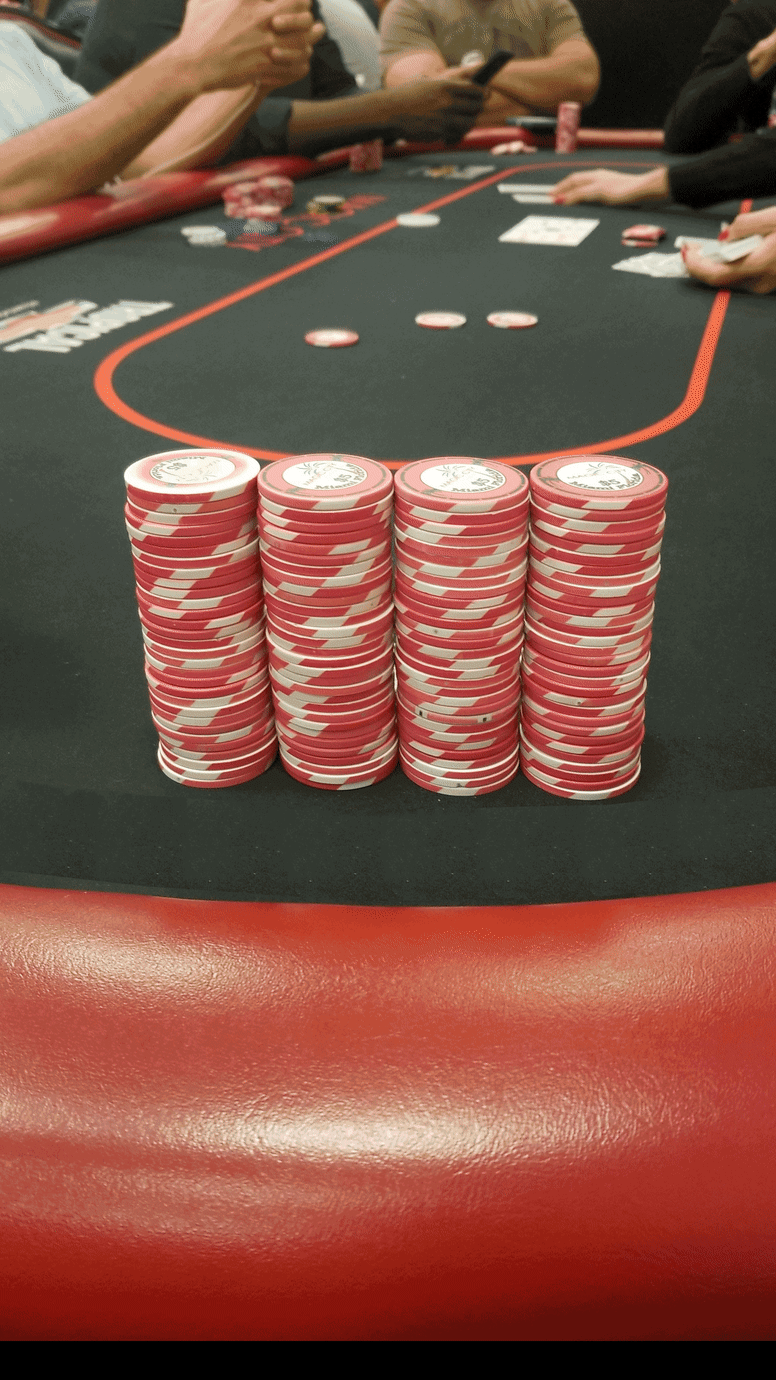 Each and every player during a game starts with 30,000 chips, but for physical poker chips, everyone actually gets just 30—four 5,000 chips, eight 1,000 chips, two 500 chips, eight 100 chips, and eight 25 chips.
How Much does a Poker dealer make?
The poker dealers can make an approximately of $100,000 yearly. A small casino offers only half that much, but there are many casinos in the list that pay more than $25 per hour.
We at BAM Casino Party Rentals assist you with each and everything from a scratch till the end of your event. No matter where you go, or where you live, or where the actual space is, we have a team of best dealers/croupiers to get your preparations done within the desired time.