Spice up your Valentine's Day 2020 in San Francisco, Bay Area, with BAM Casino Party Rentals
Valentine's Day in the Bay Area doesn't have to be just another holiday. So, guys and girls waiting for the love of your life? Here's the month of February you are waiting for. Feb may be the shortest month of the year but let's not forget its the month when the love is in the air.
Find the perfect getaway, parties or romantic dinner with your special someone on this Valentine's Day 2020 in bay area. Enjoy sensational and exceptional lovable evenings with a great gaming experience in BAM casino party rentals where you and your partner can have fun all night.
14th Feb 2019, the most awaited one for the couples is mere three weeks away. If you don't have any idea about how you can spend your evening it's time to start for the plan. Start thinking now, what are you waiting for?
BAM Casino Party Rentals is one of the best destination for having all the fun filled evenings in San Francisco, Bay Area with the tinge of awesome casino games .
Be Enchanted By The Romance This Valentines Day 2020
Treat your special one with love. Date the romantic evenings with that one love of your life. Enjoy all the casino games including blackjack, poker, craps, roulette and lots more. Keeps your heartbeat up and add an extra spice for your Valentines day with the help of BAM Casino Party Rentals.
Gifting cards, teddies, bouquets is no doubt the best you can do to please your special ones. Why only stick with the old ideas when we can help you plan the entire evenings. At Bam Casino Party Rentals, you can have the best casino gaming ideas to surprise everyone. Create memories for the future because who knows what is planned for the coming time.
Let your child be out and meet up the depth of gaming in the most possible, heartfelt and welcoming manner. Nevertheless, a perfect evening is incomplete without games and fun.
So, our professionals can help you with everything as per your budget and the way you want at your desired places. We provide casino rental equipment as well that includes gaming tables, professionals to teach you at your place.
Wanna be a member of the league and want your partner to enjoy with you. Get crazy, mad and pull your socks to have fun filled Valentine's bash.
Play Casino Games and have fun with your lover
You might feel that we may be crazy as we are trying to let your Valentine's evening be spent at the casino. Spending Valentine's day with casino games may seem like one of the out of the box choices but there's nothing that gets your blood pumping like a thrill of playing high stakes poker, roulette or other games.
And surely there's no if and but in that case if you win the games, that's just a cherry on one of those romantic days. So, be sure to check out party rentals for your special Valentine's.
Best Valentine's Day Party Ideas
Red Cookies and Red Drinks Party
Isn't it a cool idea to prepare and get the get involved as well to prepare a whole new kind of snacks buffet matched in all red with a tinge of pretty heart-shaped cookies. All covered in a red decor, matching apron, red hats and yes little munchy heart-shaped cookies, biscuits, chocolates, jellies and candies to gift their loved ones.
Musical Hearts Party
Individuals can wow their friends and loved ones by throwing a surprise musical-themed Valentine's day party at their home or a dedicated place of their choice. It's much similar to the musical chair instead of in the musical themed party the guests are asked to dance on big red hearts made of chart paper as the music starts and then start folding it as the music stops. They don't have to step out of their hearts while dancing. In this way, everyone in your party can enjoy and have fun. Don't forget to give them prizes for winning the game.
Crafty Valentine's Party
Why not get your kids, family, and friends involved in a constructive manner. Invite your guests to have a great time on Valentine's Eve this year. Engage them in creating cute Valentine's day cards, heart shape pom-poms, strings, paintings and much more. Pick a color-themed tablecloth and decor to give it a feel of the evening. This is preferable for the kids
Valentine–Themed Game Night Party
There is nevertheless in a store with BAM Casino Party Rentals. Games are an important part of any event and yes we all love getting ourselves involved in these games. So, we must remind you that February is a great month to plan a romantic game night with your loved ones. Heart to Heart game is one of the best picks that can say a lot more about pair coordination, love and understanding in a situation where guests need to pair off as per their choice and then together work as a team to move a balloon across the room without using their hands. Yes, you need a perfect amount of heart-shaped balloons. From the glitz of Las Vegas to the elegance of Monte Carlo, a casino themed party is the best you can offer to the guests.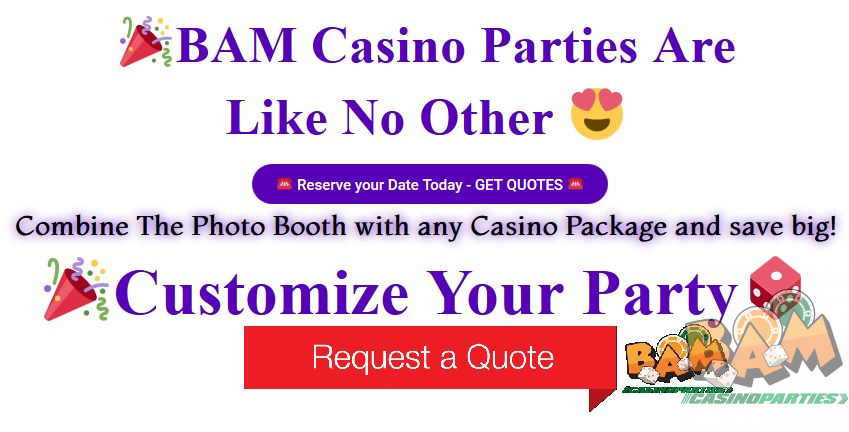 Galentine's Day Party
Only open for the girls. It's a girls Valentine's party. Take your time to show your love to your girls' gang. If you're looking for a unique way to spend Galentine's Day, we have Galentines Day Party Ideas to give you inspiration for this unique day. Celebrate it with your girlfriends. Brew up a few of these fun Valentine's-themed cocktails and don't forget the cupid cookies to snack on while you watch all your favorite series and take a dig on each other likes dislikes. Show some self-love and turn the Galentine's night into a Valentine spa night, too.
BAM casino party rentals not only boast themselves in being the best pick for Valentine's day casino party supplies in san francisco or casino party games but also known as one-stop solution for the below-listed parties as well.

Add thrill and fun to your Valentine's Evening in San Francisco
If you really feel that you have to move all the way to Vegas for enjoying the thrill of gambling, then just think once again. BAM Casino Party Rentals is one of the best SF Bay Area Valentines Day Event organisers that offers casino rental equipments, casino games such as Roulette \ Craps \ Blackjack with as much excitement as anything that you may find on your Vegas trip.
What sets us apart from others is our services, professionals and the dealers that can help anyone to enjoy their evenings with so much fun. You can select from array of services we provide such as
Hilarious Ideas for Valentine Day Party Games for Every Age
Cupid Cups: Pile up approximately 6-9 cups on the table in a pyramid structure in one corner of the room. Allow a player to pick a light weight ball and try their hands on the displacement of the pyramid-shaped structure from the other end in such a way that all the cups are on the floor. If they run out of moves they lose the game.
Red Roses Ringa Ring: Set up a vase with chocolate roses covered in a red mushy paper. Give the player a bunch of three rings and get all three onto chocolate roses to win the game. If they miss their three rings, they lose.
Valentine's Bingo Games: It's similar to Tambola and is dedicated to offering a light environment for all the age groups. Each of the cards in the game is full of cute Valentine's day images. There are twenty-four different images on the cards, just in different places, which means they'll be called in a different order. So in order to win the players need to pay attention to the one who is making everyone play.
Truth and Dare: A complete savage to a dull and monotonous party. This is one of the best games that are popular among all. Just need a bottle spinner and there starts a fun that includes an array of truths and dares to be fulfilled by each player. You should never miss a chance to get your guests indulged in an exciting range of dares to reinvent their childhood.
Casino Games: There is no doubt in it that casino games offered by Bam Casino Party Rentals are the best pick to enjoy the party as it won't demand any extra care of the casino equipment rentals. Many games like poker, blackjack, craps, Roulette Casino Game and card tambola can get your guests into playful moods and help them forget all the stress in their lives. So, the inclusion of the games can be the perfect decision for Valentine's day party.
Also Read – How To Play Poker Like A Pro At Poker Party?
Valentine's Day Crafts, Decorating and Party Ideas, your guests will love these. Be original this year with these Valentine's Day Party Ideas  …  For a party to hit a floor there is a definite need to get Valentine's party supplies that can be taken care of by bam photo booths and bam casino party rentals. So here is the list:
Photobooths: Including a photo booth in an event can offer a unique way to capture and click the pictures of your guests before sharing it on social media platforms. We can help ace up your party with a great deal on various types of photo booths that include retro, vintage, open-air, bam oval mirror, bam tower mirror and more.
Head Candy: Red and white hats, cowboy hats, red tiaras, playboy bunny ears, cupid hair bands, red headbands and lot more need to be in your store for raising a successful evening full of smiles.
Eye Masks: Everyone in the party will definitely pick this mysterious romantic look. Get eyemasks such as rosegold eyemask, red mask,
lacy eyemask, cephanty masquerade eyemasks in a basket near the entrance of the hall to let your loved ones pick a different look.
Balloons: Yes, balloons can be the main pick for a party. Decorate the space in complete red heart-shaped balloons to feel the love. A decor can definitely change the mood and if its Valentine's day then these can be helpful.
3D Letter Set: The 3D letter set with words like love can be in great demand during the month of February because of the Love week. So it is always better to get the one in advance so that you may not face any problem afterward. Place a 3D letter set in a place where the guests can take pictures using those. This will help rejuvenate their love life and create memories for the lifetime.
Red Heart Strings: This can be a major turn on as soon as the guests arrive at your event. The best Valentine's Day Party Decoration Ideas are to decorate party venue with the help of red heart strings that can pull off a great romantic environment.
Face Photo Sticks: Bring those larger-than-life red lips and curly mustaches in a huge amount to be placed in the party.
Emoji Signs: Take out a print of large emojis and glue them to the stick. This is one of the cost-savvy party items that is most demanded in the events.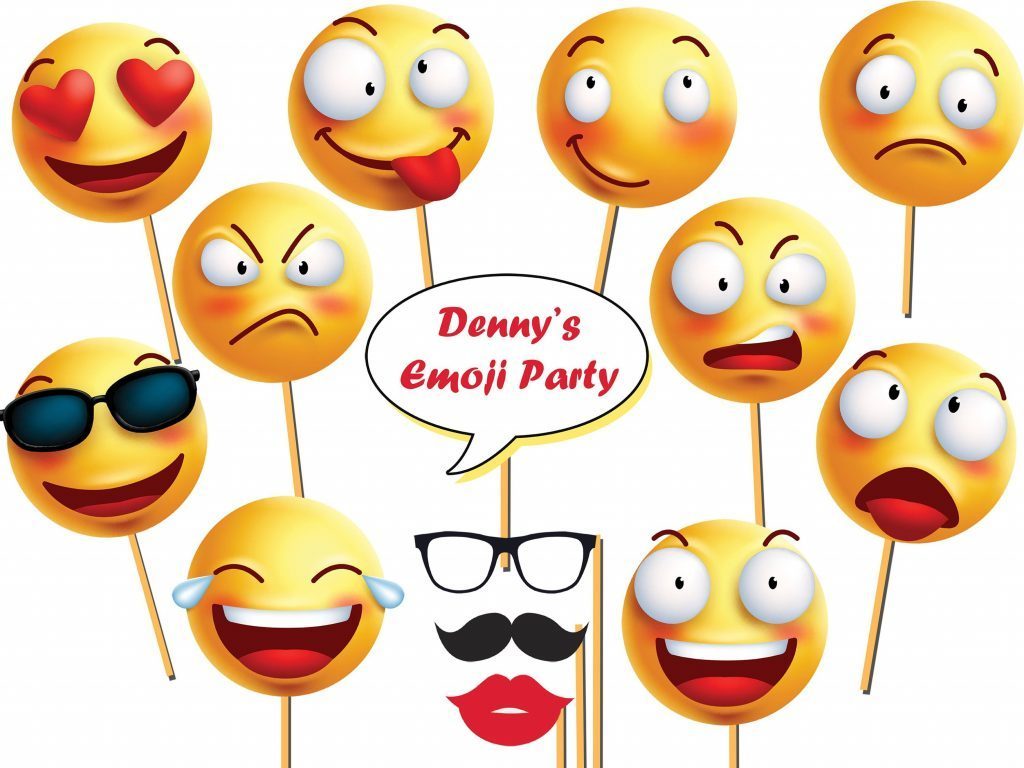 Instagram Post Cutout: One of the popular items in the party can help your guests enjoy. Instagram post frame with customized words can be a great fix to own your party like a star.
Also Read – 10 Types of Photo Booths – Best For Events & Parties
Get kids up and moving with some activities to balance out the sugar high from too many Valentine treats by following these Valentines Day Party Ideas 2020. Throwing Valentine's day party is a great way to start this year. You can opt for the professional casino party supplies by BAM casino party rentals, we will take care of all your needs and requirements. Make this 14th February 2020 memorable for you and your loved ones.