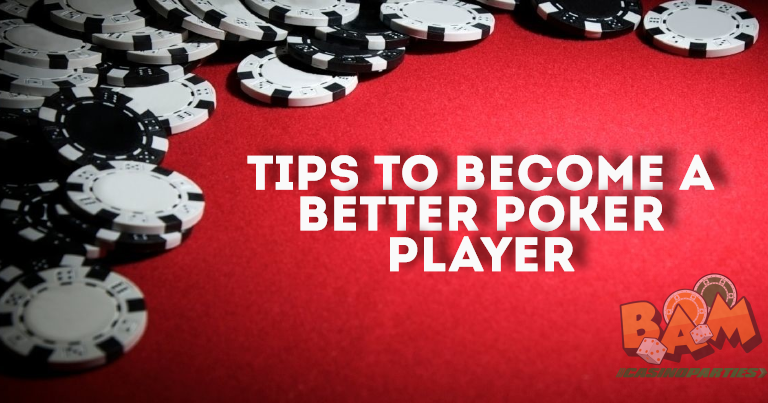 How To Play Poker Like A Pro At Poker Party?
If you are the one who wants to host a casino party or want to set up a real live casino at your desired place to let your guests enjoy the evening then we have the best services for you.
We are one such casino and poker party dealer in Bay Area, CA who can set up casino gaming, offer casino rental services at your doorsteps.
Poker is one of the most popular poker game with its numerous variations to play. To be precise, it isn't a complicated game; however, the basic rules to play poker or understanding the game may take some time.
A poker party is a great party, best with 6 to 10 people. Here's what you'll need: Between 6 and 10 players; 7 or 8 makes for a great game. If you have more than 10 players then you'll need to split into two tables or play will be too slow.
Determine how many players you're going to have over. This sets the parameters for everything else that you need to decide. Hosting a home poker tournament in San Francisco takes more than a deck of cards and a few beers. You need the right mix of players, a decent playing surface.
For a fun night in with a few friends, host a casual poker party or a casino party. We've got tips for playing poker, blackjack, texas holdem poker, craps, casino themed party decor ideas, outfit ideas and much more.
We believe that our users can truly master the way we let them play as per their choices.
For a beginner, the most important thing is to balance both fun and excitement at the same time while playing Poker as with the hefty amount you can quickly wrap up if you aren't aware of what exactly you are doing.
If you are playing just to have fun at the party then sit and relax as your money is safe and all the casino games are played with funny money.
However, if you are still planning to earn a hefty amount then you must be a master of poker in order to succeed from your opponents and this is only possible if you know few tips and tricks to win the game.
Also Read – 10 Tips To Play Blackjack Like a Pro At Casino Party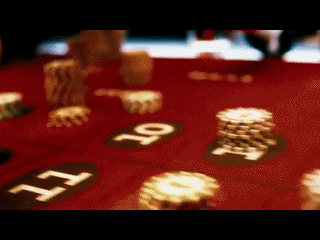 Let' dive in and know the tips to play poker like a pro in poker parties :
Learn the rules first
The very first thing to play a game is to know about its rules. You obviously can't expect to win at poker if you are unaware of the rules of the game. There's nothing worse than a player who slows down the game by not knowing when the action is on them.
Try to learn the basics of Poker game. Now, when you have learned these rules, practice a few games with your friends to know how it works.
Also Read – How To Plan & Host a Casino Night Fundraiser?
Don't expect to lose, but plan to
It's said that poker is an unpredictable game no matter how well you play on the table still there's no guarantee that you can win. The entire game may change at the last moment as well.
No doubt, that over time skills and after practice you may beat everyone but take good hands-on experience while playing. Always keep in mind; if you win that's great; if you lose, no big deal.
Try to think about the opponent's cards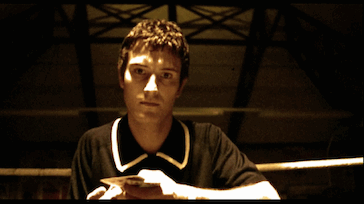 Be aggressive at the poker table, but take your aggression in a focused manner. It's important that you not only focus on your cards but also think about your opponent's cards as well.
It is a plus point that you have a solid hand and you should be aggressive with it; however, if your the player on the other side is also showing aggression, it means that they may have a better hand than yours.
If this is the case then don't hesitate to fold and have enough patience to strike at the right moment. Think about the opponents position, what hands he could be opening and playing from there, his post-flop action, betting or checking can indicate his strength or weakness.
There are many things to consider and you need a lot of practice to be able to think about that.
Avoid Bluff  just for the sake its needed
Many individuals understand that to bluff is a part of a poker game, but how. There is no rule that one must bluff a certain amount instead these bluffs only work in certain situations and just against certain people.
Also, if you are aware of the fact that this particular player always calls for a showdown then its almost impossible to bluff that player. So, it's much better never to bluff than to bluff "just to bluff."​
Also Read – List Of Best Casino Themed Party Ideas 2019
Pay Attention To The Cards On The Table
​ If you are new to the game, then its perfect to just pay attention to your opponents and your own hands but in case you know the game then be very careful in knowing and analyzing the next move of your opponent.
Pay clear attention to the cards on the table and what all is happening around.
Play when you are in a good mood

There is nothing wrong in it if we say that your emotions can be your greatest enemy while you are on the poker table.
If you are in a bad mood its obvious that you might feel angry or sad when you lose and you need to deal with it positively rather then making it worse by playing or starting another game in anger.
If you play emotionally instead of playing rationally, you will never be able to win. It can cost us a hefty amount and yes may deteriorate our name as well. Everyone has a good or a bad day so try dealing with it.
Avoid playing at high stakes
Many players move up to higher limits just to impress someone or they are winning consistently. Keep this poker tip in mind before jumping into your games to always start at low stakes otherwise you may lose a large amount of money if in case you are unable to win.
Therefore, you have a few reasons for starting at low stakes as you will be calm and comfortable knowing that you aren't risking too much money and if in case you lose it will not hurt you.
The skill level rises up with an increase in stakes. Learn the poker strategy and the game is all yours.
Also Read – How To Host A Perfect Casino Themed Party – A To-Do List
Don't Drink and play
If you are the one who wants to play in a real casino then there is a small tip for you to never drink alcohol and then play as it can affect your poker playing skills and you may not concentrate well while playing.
With this, there is definitely high chances of your losing a game to your opponents. Poker is an unpredictable game and yes, it requires focus to win.
Know when there is a need to fold your Aces
There are certain patterns that are easily recognizable at the lower stakes while you are playing so you must know when to fold your aces and win the game. You can turn out the tables in just a fraction of seconds.
There is always a difference between great and an average player and this is the ability to fold an overpair. Learn the poker tips and be a good poker player.
Enhance your skills
Let's make us very clear to you that Poker isn't a game that you will master at the table itself. You need to learn and grab your skills. Blogs, videos, and practice with your friends can make you play like a pro.
Online playing can also be your easy to go and may improve your knowledge about the game. It's important to learn from both losses and wins as it can refine your playing as well.
Also Read – How To Plan & Host a Casino Night Fundraiser?
Take you own Time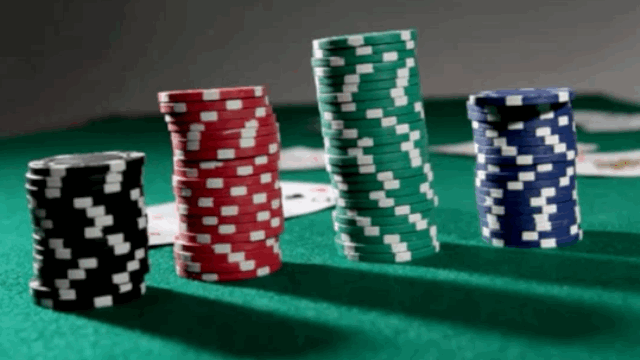 Whether you are a beginner or a pro don't fall into making your decisions immediately. Give yourself some time to think, act and understand the opponents game as well. If you are new to the game then just stick to that poker tip of playing just one table and take all the time you need to make your decisions.
Can I be good at Poker?
Yes, poker is a game where each and everyone can try their luck. Remember, need not play too many hands and just take your time to understand the game and cards. Do remember to fold more and watch each and everything around you.
Is it necessary to use both cards in poker?
You must use 2 of your hole cards when you are able to form the best possible hand. If all hearts are showing on the board, and you are holding an ace of hearts and a king of diamonds, you would have a flush in Texas Hold'em.
Does your luck matters in poker?
Yes, poker is all about luck and skills. If it were solely a game of skill, the inexperienced wouldn't play because they would lose and if it was about luck, the professional players would give up. Also, it's possible for players to get lucky in the short term and actually make a profit.
Also Read – How To Plan A Perfect Corporate Casino Party For Employees?
We have discussed the most important poker tips that will help you know about the poker strategy faster and also act as a shield from many common mistakes that players do while playing. We all had to start somewhere, so don't slip off things and lose hope immediately. Keep your head down, follow the poker tips and practice to improve your game. Above all else: Have fun! At the end of the day, it's just a game.
Want to organize a Poker Party?