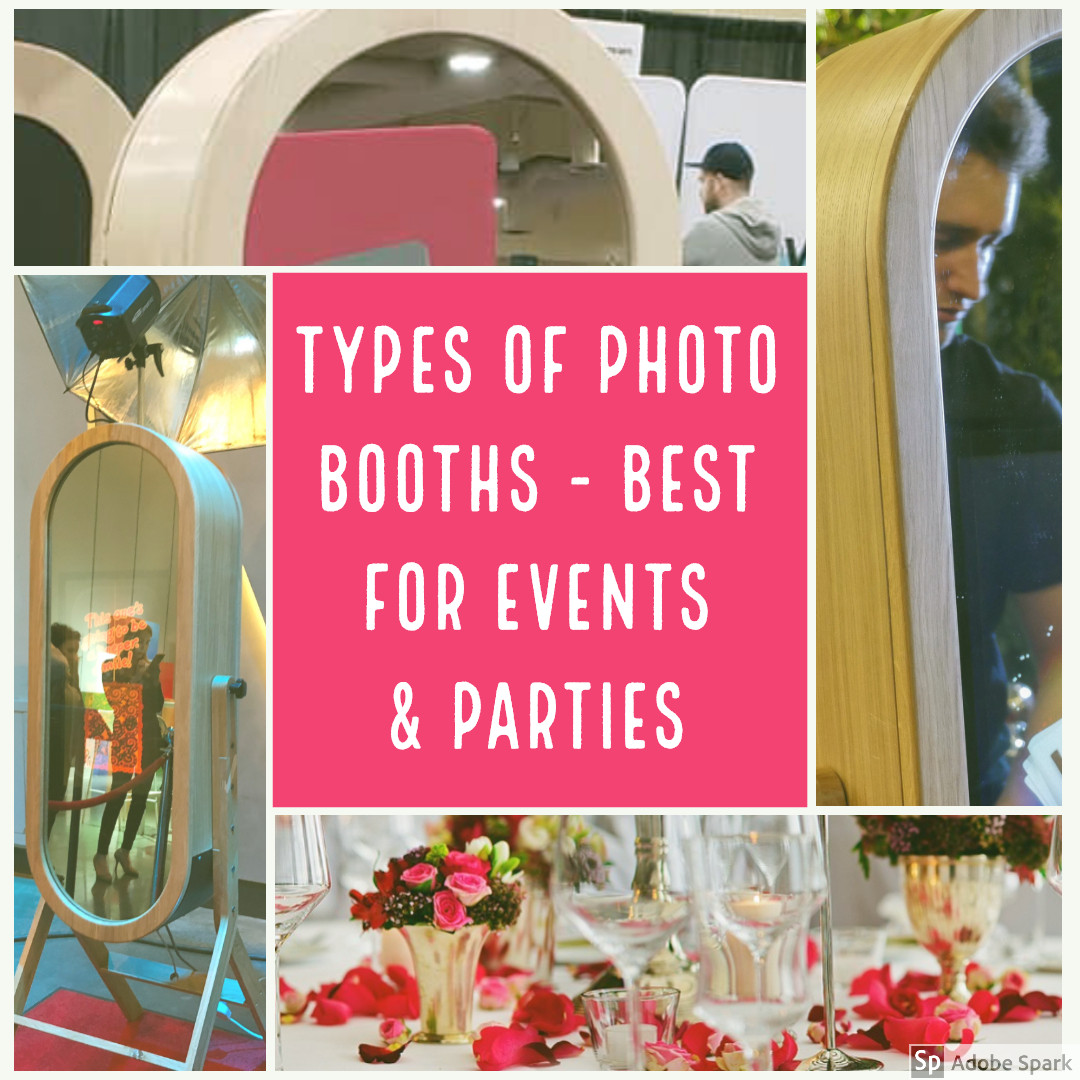 10 Types of Photo Booths – Best For Events & Parties
Different Types of Photo Booth
If your birthday or any special event is just around the corner and you have done your share of creative brainstorming, then having a photo booth is a fascinating option.
It is apt for different events such as corporate parties, casino parties, casino fundraiser , birthdays, weddings, prom nights, anniversaries, birthdays and kids parties and baby showers – all you need to adapt them to suit.
If you are still on the lookout for different types of photo booths to choose from, we at BAM Casino Parties have simplified the things for you and assembled a variety of photo booths in bay area, so that you create a world of fun, using them, for all your attendees.
Retro Mirror Photo Booth
Topping the list is Retro Mirror Photo Booth. This type of photo booth is the latest rage in social gatherings and will add that WOW factor to your event.
You will have to choose certain options based on which the retro mirror will click your picture once or multiple times. Your attendees can also customize the clicked photos, and you can easily print them on a postcard sized print. You will be handed over your print by our attendant at the end of the event.
Key Features –
Sign and Stamp your Photo
Full touch screen
Amazing animations
Full interactive mirror
Fun, competitive games
Best looking Mirror Booth
Photo Filters
On screen animations
Studio flash
Also Read – How To Choose The Right Venue For A Casino Party?
Mirror Photo Booths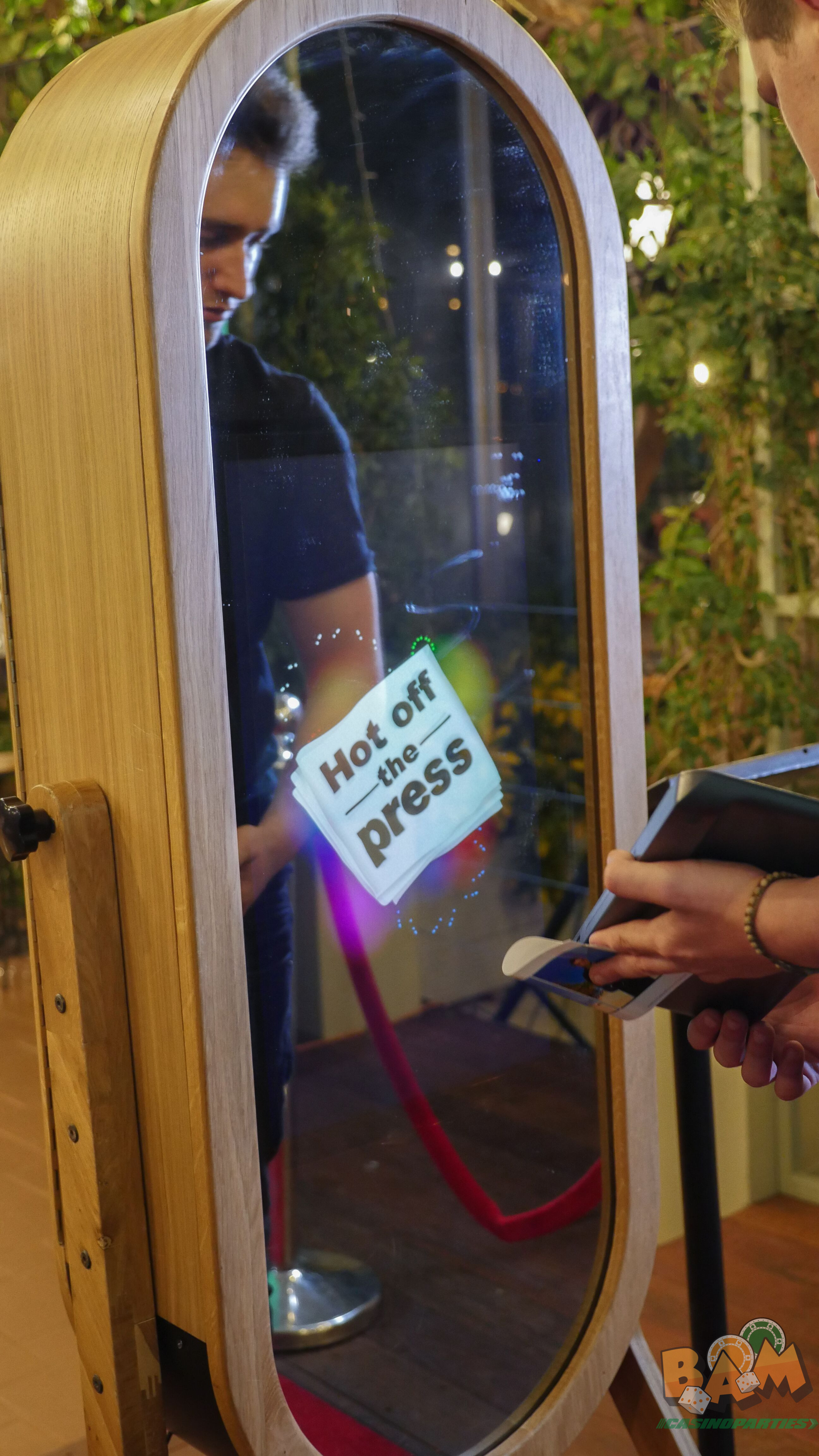 At first glance, it will make you feel like it's just another mirror, but there is more to it, and this is what makes it different from other photo booths. Usually, this mirror photo booth sports a six-inch full-length mirror, and your attendees can see themselves in.
There is a magic screen behind the two-way mirror. This magic screen flashes different cool animations and will prompt the attendees to think of it as a magic mirror. There is a camera positioned behind the two-way mirror and shoots through it.
Key Features –
Take great photos.
Sign your name.
Digital copies.
Full-length mirror.
Fully customized prints.
Text to phone.
Unique props.
Also Read – How To Host a Texas Holdem Poker Party?
Mirror X Photo Booth
It is the hippest and newest photo booth available out there. Get fun pictures of all your attendees that will provide a memory to cherish for years to come. The photo booth sports 6 feet mirror, with an all-aluminum body it is robustly built, comes with an all-mirror design, and above all flaunt pristine quality with tempered glass. You can also add custom GIF animations, get a chance to choose from a wide variety of green screen backgrounds, or you can use other customizations to enhance your event.
Key Features –
Special Reinforced Mirror Glass
Canon DSLR Camera
High-End PC
Embedded Touch Technology
Professional Lighting
Custom branded colorful photo countdowns
Voice Guidance
Social Media and Email Sharing
Multi-Touch Support
High Definition Color Printing
Speaker
Social Games
Gesture and movement detection
Strobe Flash
Photo signing or colorful and customizable emoji stamps.
Screaming Contest
Colorful bright animations in mirror user-flow
With Mirror X Photo Booth, the possibilities are endless, and you get to reinvent fun through technology.
Also Read – 10 Casino Theme Party Favors & Gift Ideas For Casino Lovers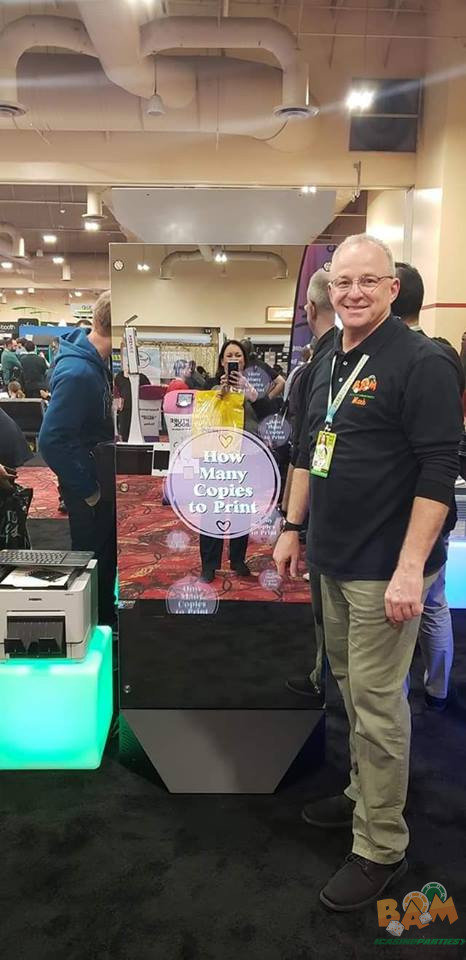 These mirror booths embodies the most sought-after features that will cater to any event such as attractive oval shape, latest and powerful software, exciting animations, voice guidance, and much more. With its oval shape, it will easily fit any venue, and it can also host up to 6-7 guests at a time.
Since it has a mirror, your attendees can easily stand at a distance, making it apt for group shots. With an oval photo booth, you have the benefit of a clean and clear curtain background. The pictures will be clicked in a landscape format, offering enhanced flexibility in the print design. Get more info on mirror photo booth rentals in bay area.
Also Read – Casino Themed Party Decorations Ideas 2019
Key Features –
Unlimited prints
Interactive touch screen
DSLR camera
Facial recognition
Slow-Motion video
Social media upload
Green Screen Technology
Exciting animations
Animated sounds
Adjustable height
Filters and photo effects
GIF Photo Booth
This is one of the most exciting photo booths on the list. A GIF is a short looping video clip of people having fun. This concept has become a rage at weddings, birthdays, corporate events, and fashion launches. The best thing about a GIF photo booth is that it can function without electricity and it is an apt option for outdoor events as well. Your attendees will create amusing GIFs or selfies by themselves.
You enjoy a wide selection of features to include in this exciting photo taking experience.
Key Features –
Touchscreen monitor
Create short videos
Open-air photo booth
Photo collage
Instantly online through SMS
Add animation
Enchanting effect
Also Read – Casino Party Outfits Ideas – What to Wear at Casino Themed Party
Virtual Reality (VR) Booth
Virtual reality is an environment of scenes or objects that seem real, an environment generated by computer technology.
The user contemplates these environments through the device known as glasses/virtual reality helmet, which can be accompanied by other complementary devices, such as gloves or special suits, to increase the sense of immersion in the virtual environment.
Key Features –
Enhance the experience
Unique presentation
Protective goggles
Virtual elements
Speaker
Voice Guidance
Professional Lighting
Green Screen Technology
Slow-Motion video
Filters and photo effects
Also Read – How To Plan & Host a Casino Night Fundraiser?
Slow-Motion Video Photo Booth
Some photographers and videographers have started using a professional camera called RED Epic, which has a super technology that can record 128 frames per second. Imagine: the traditional camera only records 24 photos per second, so the capacity of this camera is so high that it captures every last detail.
This type of video offers excellent possibilities for filming fun moments that will double the fun. To take advantage of the benefits of "slow motion," you can make dynamic movements, make funny gestures, dance, throw objects, and if you want to give that magic touch, you cannot miss the confetti and glitter.
Key Features –
Custom Backdrop
Custom Scrapbook
Immediate print
Glued into your scrapbook
Write funny or heartfelt messages
Colored sharpies
Glitter pens
Lasting memory
Social Media Sharing
External Monitor Display
Also Read – List Of Best Casino Themed Party Ideas 2019
360 Degrees Photo Booth
Remember the movie Matrix and its famous scene starring Keanu Reeves, dodging a bullet in slow motion? Now, this is possible with the 360-degree photo booth.
Through an integrated structure with cameras that cover all angles, it is possible to freeze moments like this in 360 degrees in time. This image can also be stored and subsequently shared. As like Virtual Reality Booth, this technology used to be out of reach in terms of budget for most occasions, but new developments have made it more affordable and attractive in the market.
Key Features –
Freeze a moment
The multi-camera
Green Screen
Facial recognition
Exciting animations
Filters and photo effects
Animated sounds
Adjustable height
Also Read – How To Host A Perfect Casino Themed Party
Ring Roamer – Portable Photo Booth
Although it does not involve the same level of technology of the two previous alternatives, this new entry promises to be the new sensation for parties and events of any kind. It is a portable device, with the ability to take high-quality photos in low light places, thanks to its ring of light.
If you are interested in all these topics, you may also be interested to know how experiential marketing is giving brands life.
Key Features –
Lightweight shell
Studio-grade ring light designed
Studio quality pictures
Small battery pack
Functionality
iPad based app
Light up social media
Also Read – How To Plan A Corporate Casino Party For Employees?
Chalkboard photo booth
If you've got the creativity and skills to transform a blank canvas into something that could potentially be the center of attention in your party, this is for you.
Arm yourself with a blackboard and chalks, and start doodling. Put memorable quotes, draw illustrations, or throw some jokes to make it remarkable. Make sure when people see the photos of them in the photo booth, they'll instantly remember your party.
Start drawing from both of the vertical sides and the top horizontal side. You don't have to cover every inch of the surface. People will stand in front of it, so it's okay to leave the center blank. Just make sure the edges are well-decorated.
Key Features –
Black chalkboard
Speech bubbles
Thoughts and exclamations
Hilarious memories
If you need more information on Photo Booths, we recommend an excellent website where you will find a budget-friendly variety of designs. They can also make your custom Photo Booth. Visit us today.
Your Guests Will Love You For This!